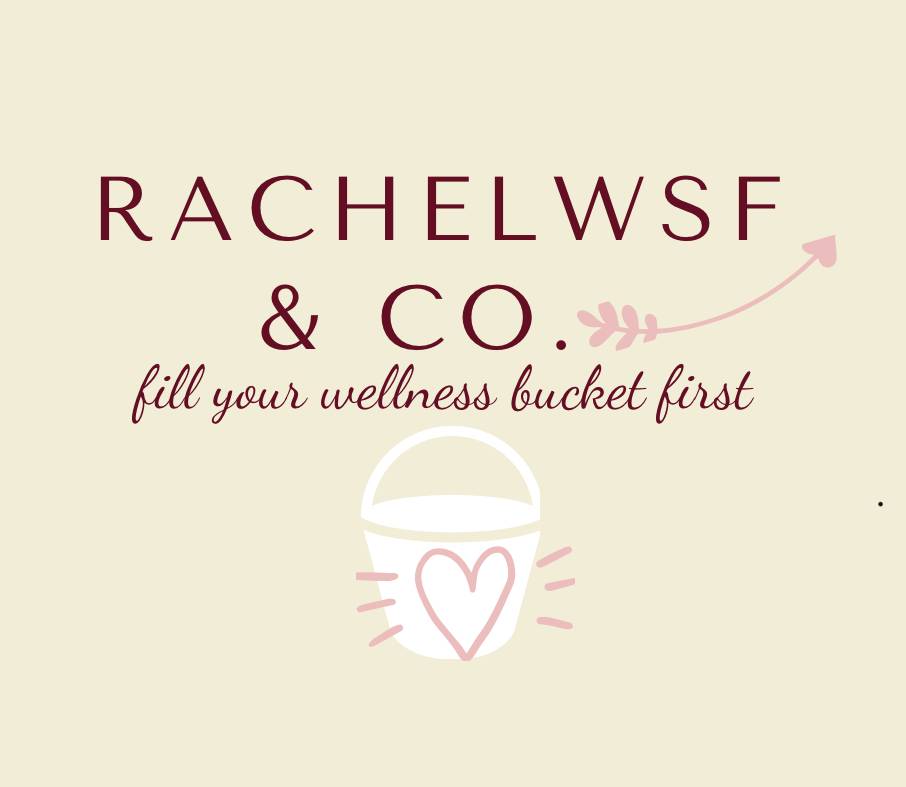 Introduction to Faith & Femininity
By
Rachel Wong
- October 21, 2022
Hello gorgeous and welcome to a whole new look for The Rachelwsf Podcast. It has now been changed to Faith and Femininity Podcast by Rachelwsf because I want to focus and shed light to Christian moms and women on this area.

So today I would really like to use this first episode to reintroduce myself and my reason for doing what I do.
--- Full podcast transcript below ---
First of all, I am Rachel Wong. Just like many other moms and women out there, I wear many hats. All in all, I am blessed with a wonderful, loving and supportive husband and 2 beautiful children.

I am a full time teacher by profession and I have had almost 15 years of experience as a teacher. I wanted to a teacher since I was a young girl because I admire my teachers. Yes, I do have moments and days in my childhood and teens when I would go against my teacher's instructions, not completing my homework, not paying attention in the classroom and have met some pretty horrible teachers, but Many, many, MANY teachers who are awesome who not only taught me the topics (or sometimes it wasn't even the topics they taught in school) but they taught me about life, they shared their experiences and they touched my heart and inspired me.
And I also have gorgeous teachers who came in with beautiful hair and make ups with a beautiful heart! Everytime my mom ask me, I will again and again fall back into choosing this. I was quite set in my heart that ai want to touch the lives of the children through me being their teacher and sharing my experiences and bringing love for them, and I want to wear different clothes everyday! My mom actually told me that there are so many other jobs that I can do that allows me to wear different clothes everyday but I chose to be a teacher again and again, and God just kept opening the doors for me again and again, leading me to my childhood dream job. And I am counting my blessing, that I love where I am teaching right now because it just gave so much balance between work and my family life, and within the work itself, there is a lot of love between the colleagues and flexibility between structure and creativity.

Well along the way of pursuing my childhood dream Jon, I was pursuing for love too. I broke several hearts and I was heart broken several times myself. But God is great. He gave not who just who I have asked for, but more than that. He gave me a men who love me through my silliest and crazies, through my ups and downs, through my laughters and when I cry so much. He is wonderful husband to me and father to my children. I have come to acknowledge most recently is that he has got my back for the desires I have in my life. And I have now realised that he had actually done so many things in these few years because of his love for me and for the family. The reason we work in a different country, having children, the reason we got a house, the location of the house, the roles and responsibilities he took on everyday, the monthly dates, the yearly vacation, ... and many more ... these are all my desires being manifested into real life through the support of my husband and blessing from God.

And now, this. What I am doing now on top of the others I have mentioned. This, bringing light to Christian moms and women in the topic of faith and femininity, coaching moms and women to live a fulfilled life of joy and love is another area that I have seen God in work bringing me to where I am and support from my husband and many other people that God has placed in my life too, to live out this passion and desire.

This passion and desire was not realised until the red flags and pain I experienced in my life. You see, the way I am deeply and truly thankful and acknowledging the love of God for me in every area of my life today didn't come easily for me. I was born and raised a Christian. You'd think it is easy for me. I listened to it every Sunday. I was reminded now and then during bible studies. I was shown by my grandparents. The life I had was truly a testimonial of God working in my life. However, growing up as a girl in a city where opportunities are limitless but compared, where academic results and career are the driving factor of your success, where sense of belonging were found in friends whether or not you actually enjoyed being friends with them and taking up roles and responsibilities seems like it is the right thing to do and the upbringing and societal views that constantly leave you thinking if you are good enough, if you have what it takes... These were some of the reasons I have experienced red flags in my life. And I didn't know that these are the reasons until I have engaged a coach, and many more are still surfacing for me to heal.

And what are the red flags you may ask. I will keep this for a later episode, I promise. Also, in every episide i will be sharing some of my pain and past experiences because i hope that by surfacing it and sharing it, i can help you resonate and learn from it. But for now, this is what I want to share. That through the red flags, I discovered how I have unheal pains, stucked emotions, limited beliefs, unprocessed triggers, and many other blocks.

After engaging a coach, and healing from this have brought me tears and have light up my life from within my heart to all the other areas in my life, living a life i desire and creating a life i desire. Not only that I am transforming, but the people around me, my children, my husband and everyone around me are transforming because I first change.

And I know very deeply and have this immense passion that I want to do this, I know that there are many of you, moms and women going through similar things, I know some of you are searching for answers, I know some of you are stuck in a lifestyle that you do not enjoy and it dull your sparkle, I know some of you think you dont know the way out but you are just choosing to think positively, choosing to wait it out because that is all you can do right now. But let me tell you, our life is not meant to be lived this way. And it is amazing that how I have seen lives being touched and transformed through how zgod work through me. Moms and women who's lives are transformed get to model and sow seeds of transformation in the lives around them too.

I am not a theology student. But I know for sure with what God has put in me that He does not want us to live a life that we do not enjoy. He created us and give us this beautiful life so we can live it to the fullest. And if you are not living it to the fullest then this life is not for you. You deserve to live it to the fullest and living it the way you desire.

I have already helped more than 50 moms and women through my instagram, free resources, guides, calls and private coaching. And those who have committed have seen amazing transformation. I want to help more moms and women, especially Christian moms and women in their life.

And in this Faith and Femininity Podcast, I will be sharing a lot on pains I have experienced and other moms and women commonly experienced in their life, spirituality - especially Christianity, mindset, all things family, motherhood, parenting, relationships, social views, gender roles, self-care, soul-care and self-love and more around faith and femininity. I know that it will a trigger for some of you when you listen to it but I know that sharing this will help many. And I pray for you to receive these triggers as areas for you to learn, to improve yourself and the way you see life. Because we have taught to stay away from things that trigger us, but, facing your triggers will free you so much more from the life blockages that you have and creating a life that is so much more meaningful for you.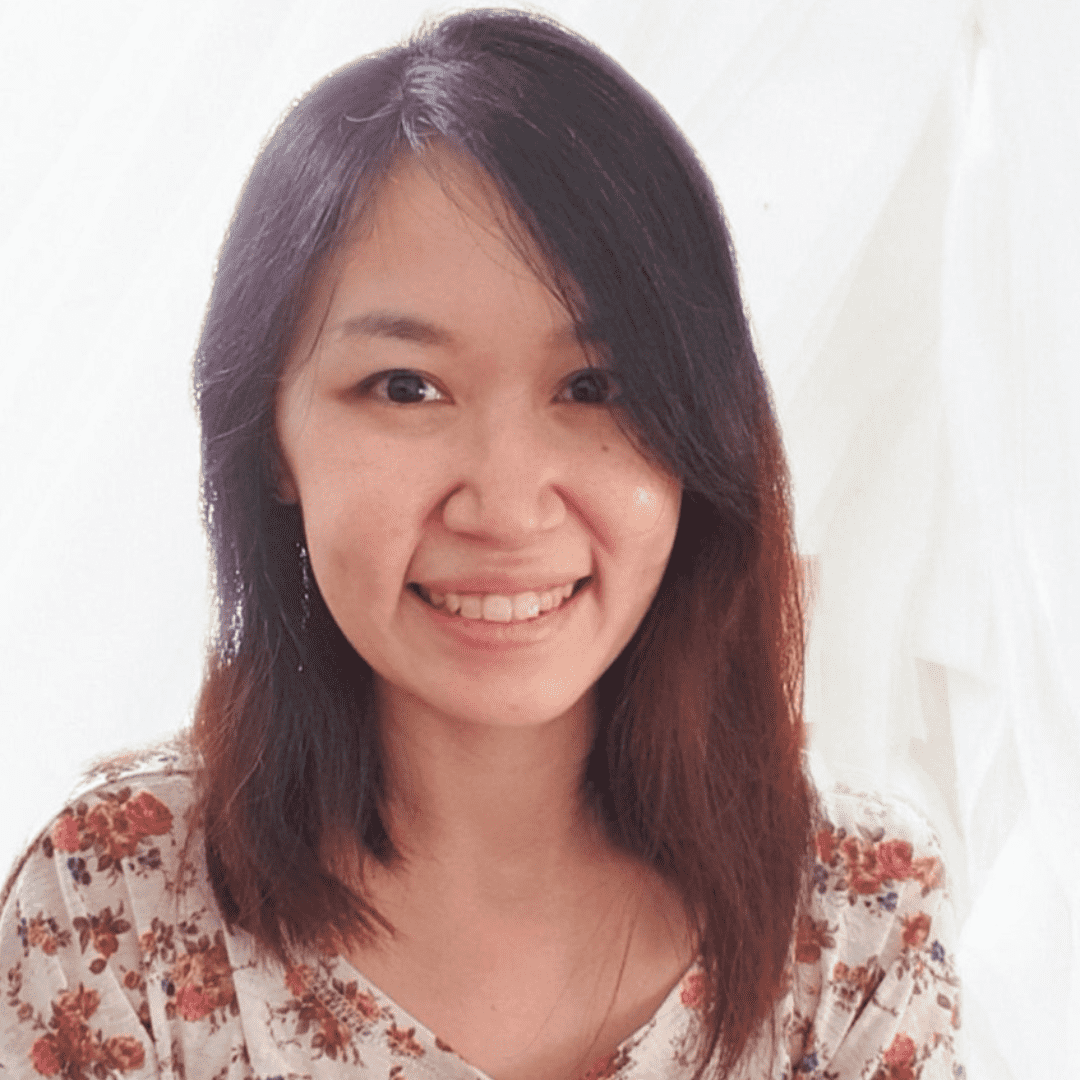 About the author
Rachel Wong
Founder of Rachelwsf & Co.
Helping you fill your wellness bucket first because you need it.
And your love ones need you.